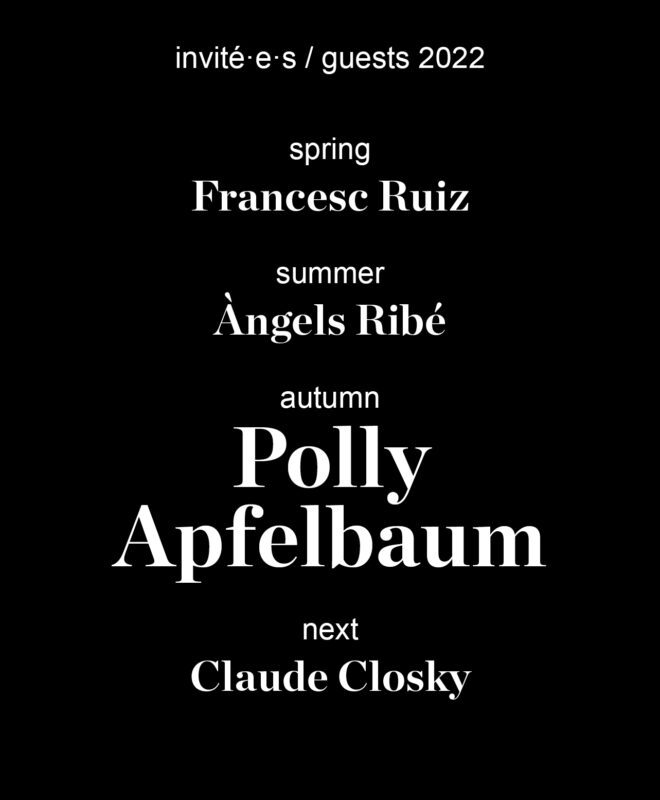 C'est l'hiver ! Abonnez-vous ou offrez l'ensemble de la collection 2/5 – 2022 !
Winter is here! Take out a subscription or gift the entire collection.
—
2/5 s'inscrit dans la lignée des publications d'artistes éditées par Captures. Quatre invité.e.s par an interviennent sur un même espace, le format ouvert A2 (420 x 594 mm) donnant lieu à une variation de propositions en fonction du pliage.
2/5 falls into the artist books category published by Captures. Four guests per year work within the same space of an open A2 format sheet (420 x 594mm), giving rise to various proposals depending on how the sheet is folded.
France : 45 €
Europe et Hors UE : 55 €
Frais d'envois inclus.
France: 45 €
International: 55 €
Shipment included