IMG_5064_1200
IMG_5204_1200
IMG_5070_1200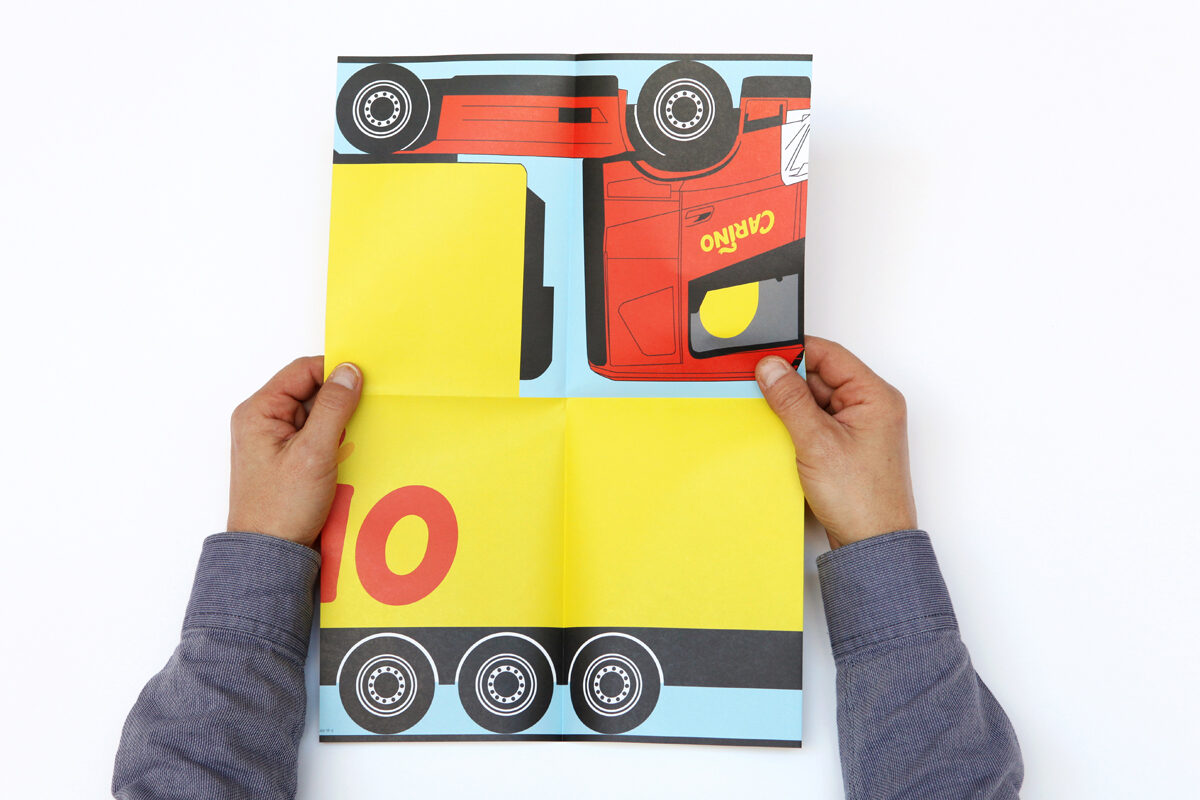 IMG_5075_1200
IMG_5082_1200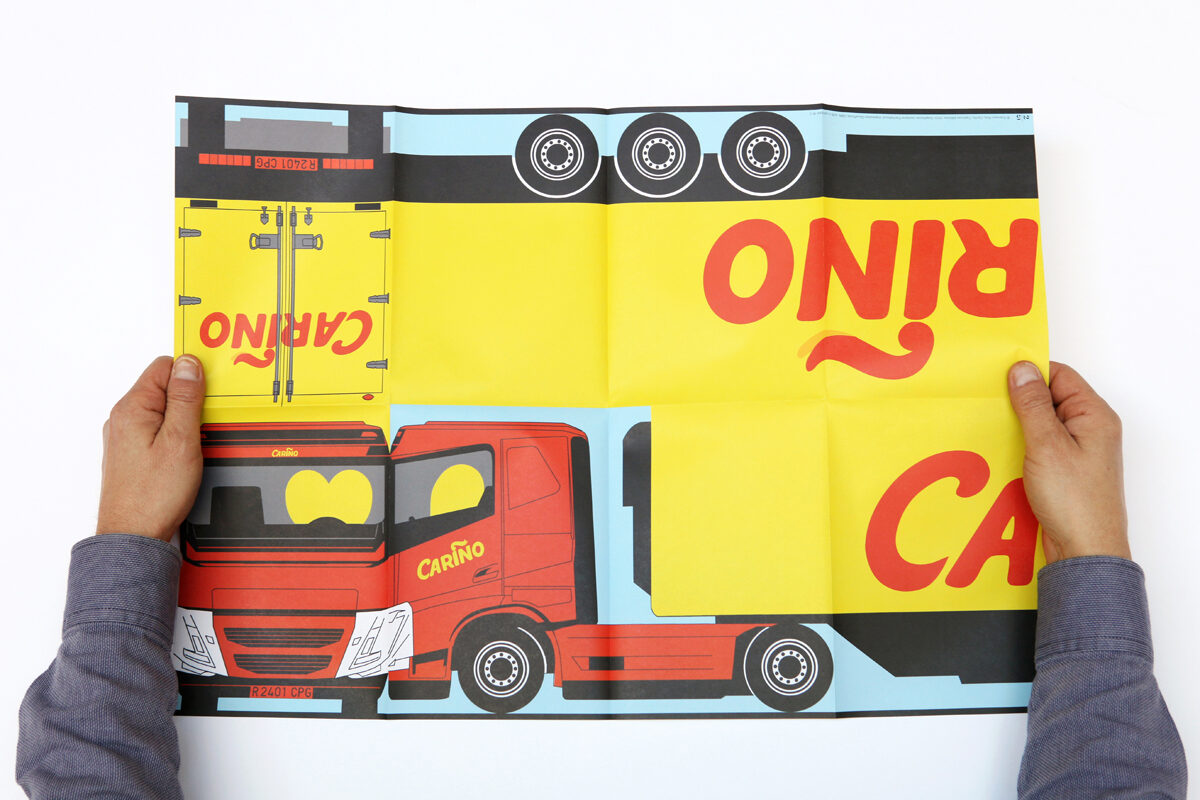 IMG_5085_1200
IMG_8489_1200
IMG_8468_1200
IMG_8469_1200
IMG_8471_1200
IMG_8478_1200
IMG_8480_1200
IMG_3654_1200
IMG_3541_1200
IMG_3544_1200
IMG_3551_1200
IMG_3553_1200
IMG_3555_1200
IMG_3644_1200
IMG_3590_1200
IMG_3595_1200
IMG_3633_1200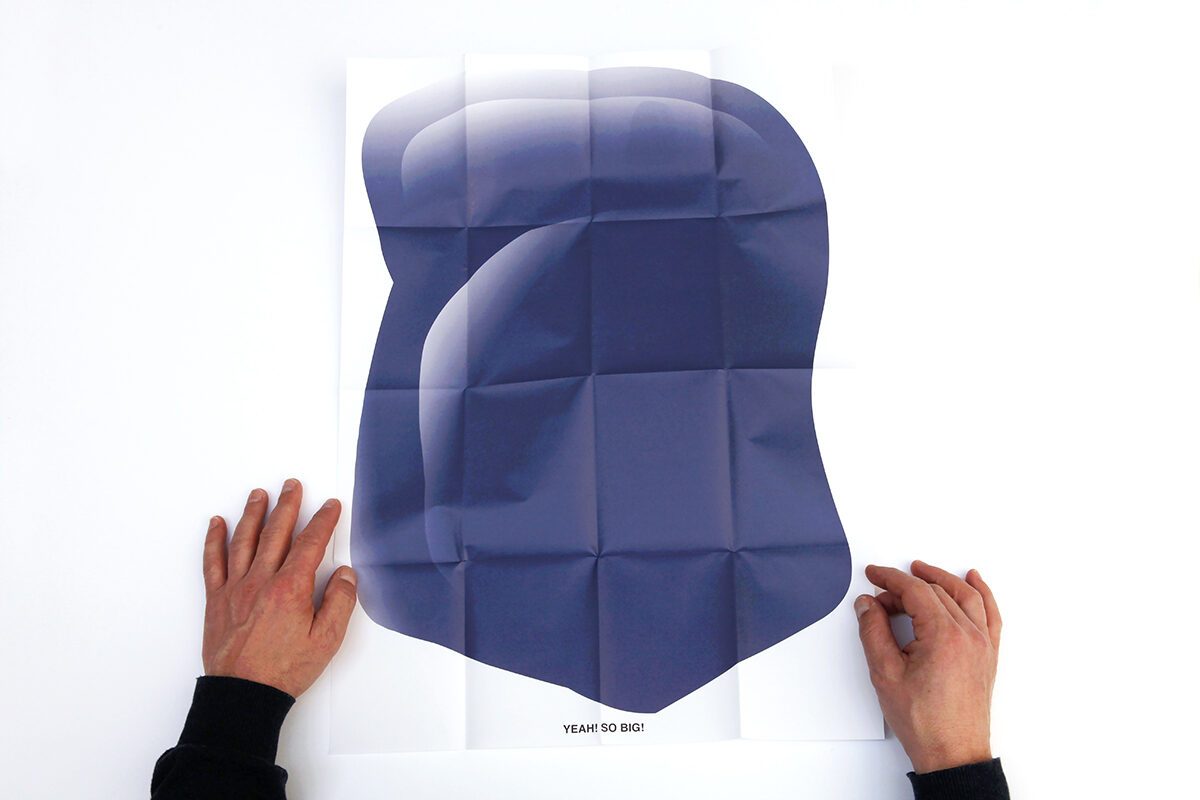 IMG_3637_1200
Cariño – Francesc Ruiz decided to design a truck that folds in on itself, as if it were one of the Transformer robots or the image of the 1:1 scale bus of Mason Williams. The author's interestin the world of logistics, distribution and affections, makes him pose this intervention as if it were a letter of love and friendship. The author reproduces one of the trucks of the Spanish moving company Cariño, a name that besides being a toponym of a Galician town, can also be translated as affection or sweettie. The truck is driven by a yellow heart-shaped emoticon that is nothing more than a synthesis of the good things we receive by mail, a microdose of serotonin, a generic cupid's crush that serves to cheer up our lives in these strange times.
For Despertars (Awakenings), Àngels Ribé (born in Barcelona, 1943) uses both the recto and the verso in an idea of progress and movement that is accentuated by folding and unfolding and the manner in which the poster is opened. The image that is immediately visible is a "combative" jungle that, on the recto, slides into a dreamlike universe – a symbol of the unknown and of threats whether internal or external … until awakenings.
PA Abstract Quilt of 100 Colors, PA Abstract Color Chart (100 Colors) – Polly Apfelbaum, (born in Pennsylvania, 1955) has chosen an image of a glazed ceramic painting and color chart. They were produced during a residency at Arcadia University, a short distance from where Apfelbaum grew up. The pieces were inspired by the Pennsylvania-German aesthetic. PA Abstract Quilt of 100 Colors is a piece that contains all of the 100 colors documented in the PA Abstract Color Chart (100 Colors) on the reverse which was developed during the residency.
WOW! YEAH! – For 2/5, Claude Closky (born in Paris, 1963) proposes a continuation of his work on the relationship between abstraction and language: an image that is too open versus a discourse that is too closed; an image that is difficult to grasp versus a discourse that is difficult to avoid. The project is based on the 2/5 collection's opposite formats of the A6 booklet and A2 poster.
2/5 falls into the artists' books series published by Captures. Four guests per year work within the same space of an open A2 format sheet (420 x 594mm), giving rise to various proposals depending on how the sheet is folded. This new collection is based on the principle of subscription – every three months members receive a new artist's publication delivered to their mailboxes. Graphic design: Jocelyne Fracheboud. Photoengraving: Bruno Voidey.
Guests 2020
John Armleder
Ana Jotta
William Kentridge
Teo Schifferli
Guests 2021
Cécile Bart
Ernst Caramelle
Isa Melsheimer
Gianni Pettena
Subscription 1 year: France 45 €; International: 85 €
Subscription 2 years: France 75 €; International: 85 €
Subscription 3 years: France 90 €; International: 100 €
Subscription 4 years: France : 120 €; International: 130 €

Youn can also ask for a bank transfer

Confirm the years in the cart / order notes