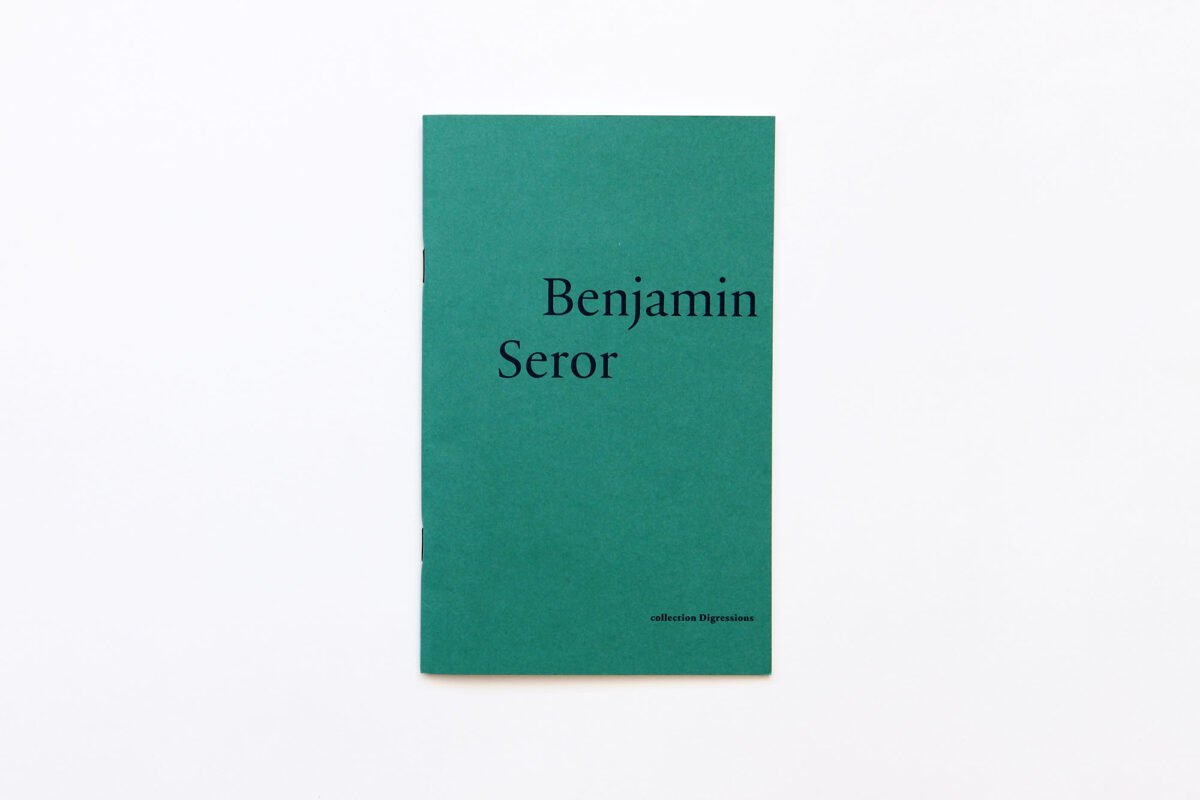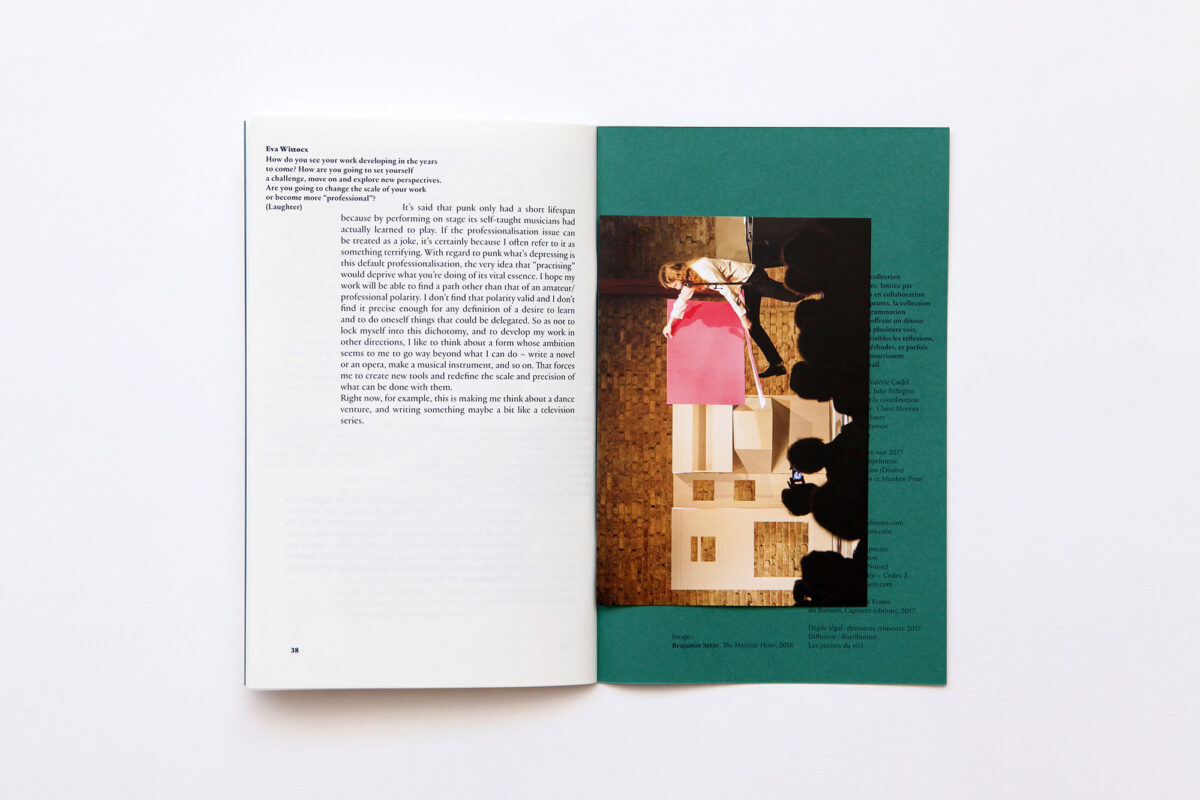 This second title in the Digressions series finds artist Benjamin Seror discussing with Keren Detton, Julie Pellegrin and Eva Wittocx the origins of his performance The Marsyas Hour and the multi-layered cultural references underlying his practice.
In the course of the discussion the three interlocutors consider the evolution of the Seror oeuvre, its roots in pop music, comedy, the movies and literature – not to mention 18th-century French painting – as well as the importance of collecting stories and of improvisation/digression as a starting point. Convinced of the power and performativeness of language and "the way memory gives an overall view of people, places and periods", he looks forward to "an equivalence between reality and fiction, in the sense that our ability to invent our living environment will always be indexed to the quality of the fictions we produce."  
Digressions
Initiated in 2017 by Julie Pellegrin and the Centre for Contemporary Art team in collaboration with Captures éditions, Digressions is a series of interviews (bilingual French / English) that accompanies the programme. Through conversations with guest artists, the notebooks give behind the scenes access and bear witness to reflections, research, methodologies and sometimes the doubts and the trial and error that feed the working process. By giving a voice to artists, the entire collection brings out very singular voices that resonate with each other and explore shared questions around the performance and creation of exhibitions, the physical and political engagement and the decompartmentalization of disciplines.
For each issue, the colour of the cover paper is changed, with or without embossing, to distinguish the publication in relation to each artistic project. The inside pages are printed in one pantone tone and the switch to English language materializes in a double page image drawn from research work. Postcards from the exhibitions are printed and inserted randomly into the notebooks like bookmarks. Claire Moreux's elegant and dynamic layout follows the meanders of reflection by inviting the reader to navigate, literally, through the text.
Biographies
Keren Detton is director of the Grand Large Hauts-de-France Region Contemporary Art Collection. She was director of Le Quartier Centre for Contemporary Art in Quimper, Brittany, from 2009 to 2016.
Julie Pellegrin is director of the Ferme du Buisson Centre for Contemporary Art and artistic director of the Performance Day festival (2007-2020).
Eva Wittocx is head of contemporary art at M-Museum Leuven and curator of the Playground festival.
36 pages
21,5 x 13,5 cm
Postcard
French / English
Authors: Benjamin Seror / Keren Detton / Julie Pellegrin / Eva Wittox
Graphic design: Claire Moreux
Publisher: Captures éditions / Ferme du Buisson
General editor: Valérie Cudel in association with Julie Pellegrin
Editorial coordination: Céline Bertin
Copyeditor: Claire de Smet
English translation: John Tittensor



ISBN : 978-2-9558778-2-1
6 postcards = 3,00 €
1 issue = 6,00 €
3 issues = 13,50 €
6 issues = 27,00 €
9 issues = 40,50 €
10 issues = 45,00 €
11 issues = 49,50 €