digressions--kapwani-kiwanga-01
digressions--kapwani-kiwanga-02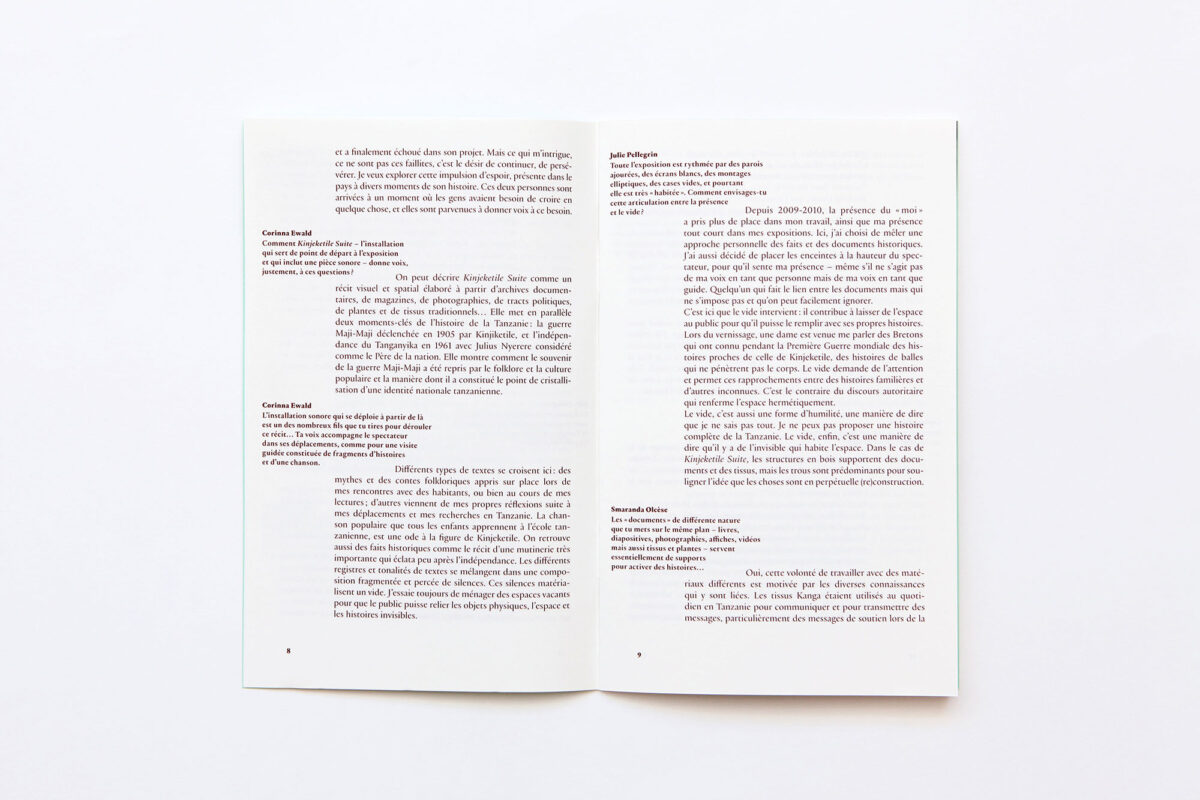 digressions--kapwani-kiwanga-03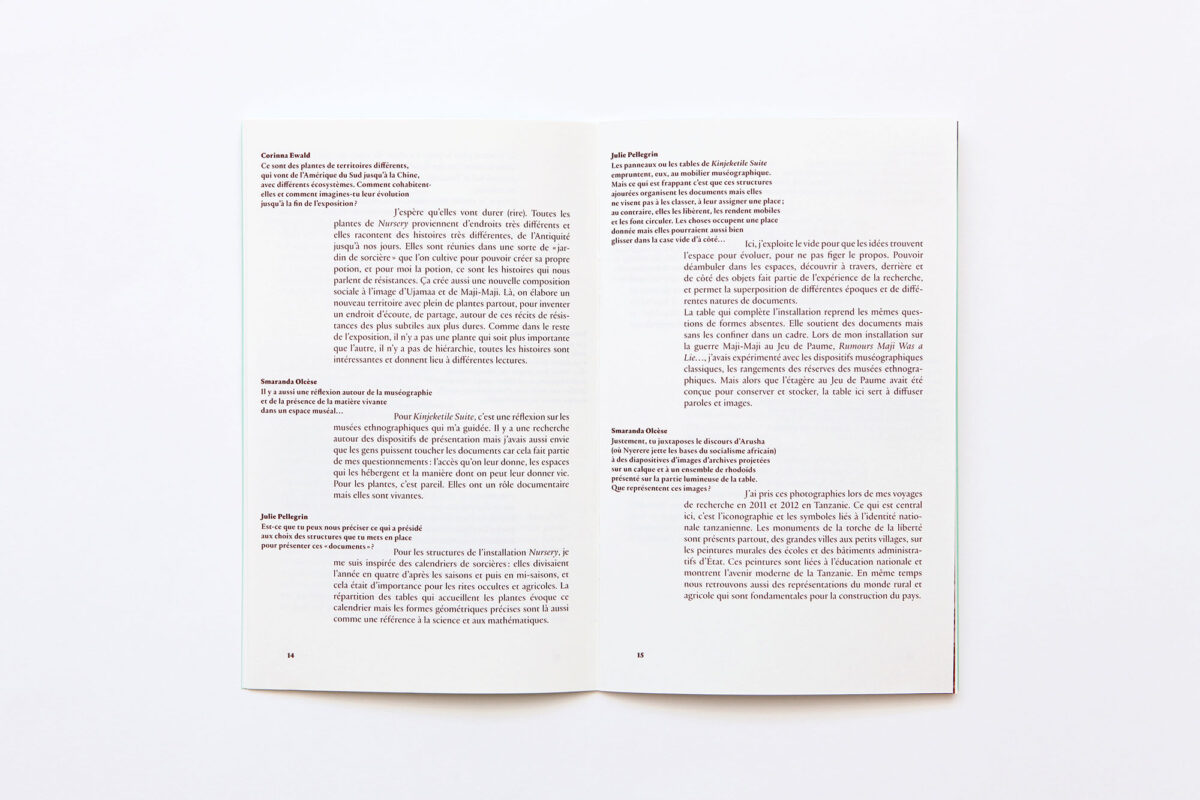 digressions--kapwani-kiwanga-04
digressions--kapwani-kiwanga-05
digressions--kapwani-kiwanga-06
digressions--kapwani-kiwanga-07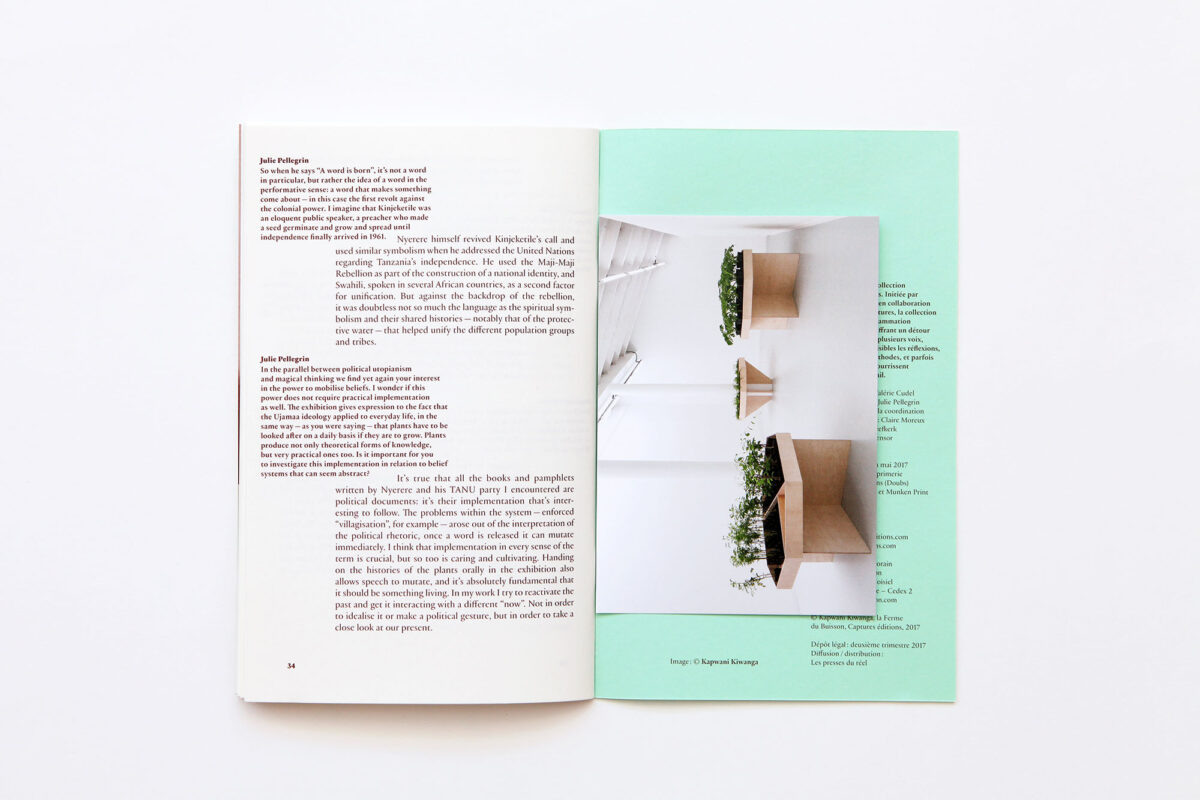 digressions--kapwani-kiwanga-08
digressions--kapwani-kiwanga-10
digressions--kapwani-kiwanga-10
In a singular career leading from anthropology to the visual arts, she has brought to light unexplored interspaces between fiction and documentary, science and magic, politics and the poetic, and taken advantage of her training in the social sciences to develop experimental projects with herself in the role of researcher. Her method consists in devising systems and protocols that act as filters for observation of different cultures and their capacity to mutate.
Here she addresses the two interconnected projects making up her exhibition at the Ferme du Buisson: the magic powers of plants in a context of political and social resistance, and in particular their use by Kinjeketile, a healer who urged the peoples of East Africa to rise up against the German colonial regime; and the concept of Ujamaa, the basis of Julius Nyerere's pan-African socialism. Kapwani Kiwanga also returns to reactivation of the past as a means of studying the present, and the importance of speech as a tool for transmitting knowledge and stimulating action.
Digressions 
Initiated in 2017 by Julie Pellegrin and the Centre for Contemporary Art team in collaboration with Captures éditions, Digressions is a series of interviews (bilingual French / English) that accompanies the programme. Through conversations with guest artists, the notebooks give behind the scenes access and bear witness to reflections, research, methodologies and sometimes the doubts and the trial and error that feed the working process. By giving a voice to artists, the entire collection brings out very singular voices that resonate with each other and explore shared questions around the performance and creation of exhibitions, the physical and political engagement and the decompartmentalization of disciplines.
For each issue, the colour of the cover paper is changed, with or without embossing, to distinguish the publication in relation to each artistic project. The inside pages are printed in one pantone tone and the switch to English language materializes in a double page image drawn from research work. Postcards from the exhibitions are printed and inserted randomly into the notebooks like bookmarks. Claire Moreux's elegant and dynamic layout follows the meanders of reflection by inviting the reader to navigate, literally, through the text.
Biographies
Smaranda Olcèse is an art critic who also makes videos covering the performing arts and contemporary arts exhibitions.
Julie Pellegrin is the director of the Ferme du Buisson Centre for Contemporary Art (2007-2020), and Corinna Ewald is in charge of media relations at the Ferme du Buisson.
32 pages
21,5 x 13,5 cm
Postcard
French / English
Authors: Kapwani Kiwanga / Corinna Ewald / Smaranda Olcèse / Julie Pellegrin
Graphic design : Claire Moreux
Publisher: Captures éditions / Ferme du Buisson
General editor Valérie Cudel in association with Julie Pellegrin
Editorial coordination: Céline Bertin
Copyeditor: Sophie Streefkerk  
English translation: John Tittensor


ISBN : 978-2-9558778-1-4
6 postcards = 3,00 €
1 issue = 6,00 €
3 issues = 13,50 €
6 issues = 27,00 €
9 issues = 40,50 €
10 issues = 45,00 €
11 issues = 49,50 €