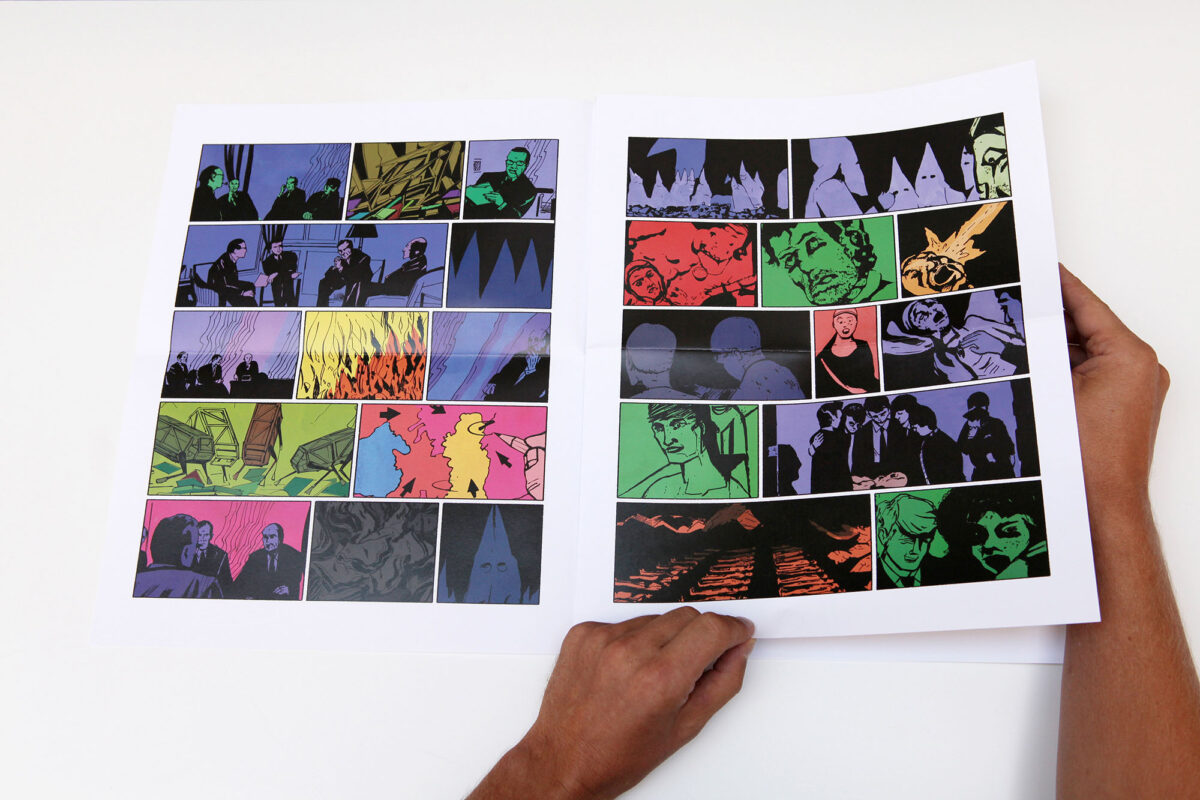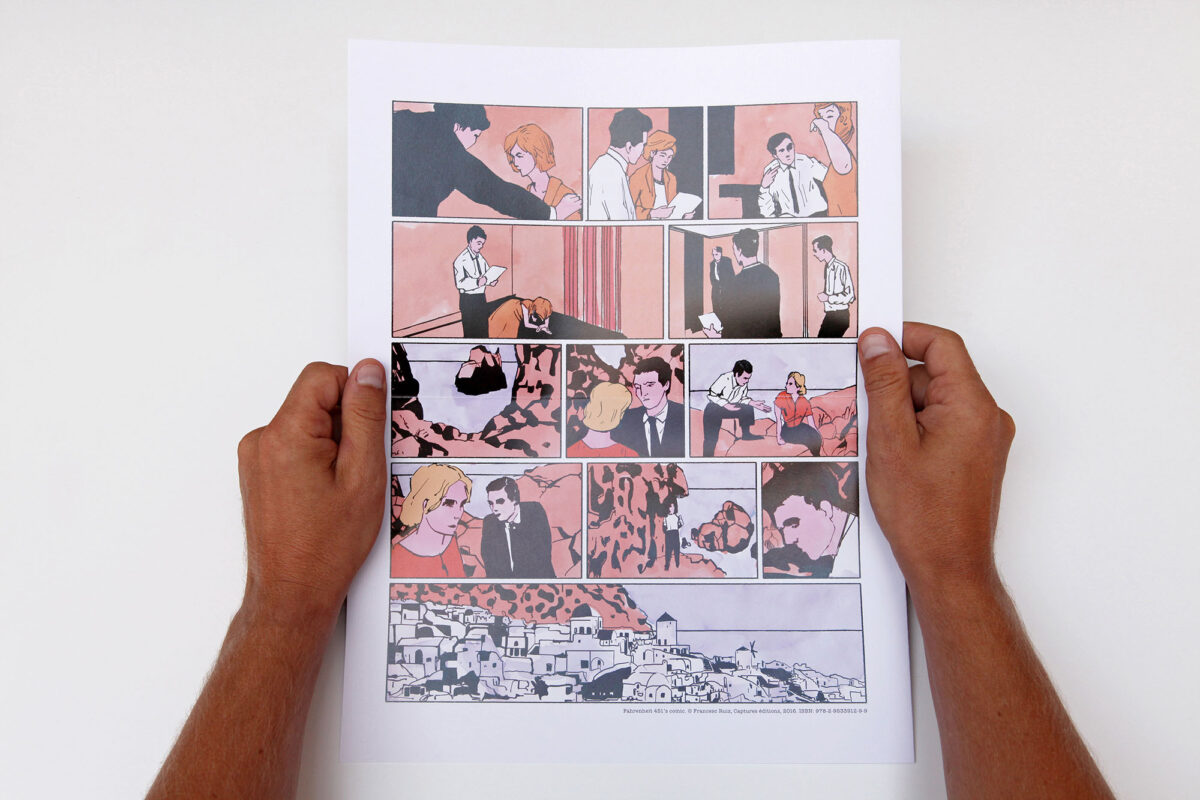 Bob Calle Prize 2017, Ex-æquo with Stefan Sulzer
FAHRENHEIT 451's COMIC is an exercise in reconstructing one of the accessories used in François Truffaut's 1996 movie, FAHRENHEIT 451, adapted from Ray Bradbury's eponymous novel. The accessory in question is the wordless comic strip that Montag, the central character, leafs through while lying in bed next to his wife, Linda, in a few seconds at the beginning of the movie.
In order to reconstruct the comic, Francesc Ruiz collected the few available existing images: the original illustrations used in the comic shown in the film and images from post-shoot rushes. The number of pages (8) and the format of the newspaper were determined by these documents. Certain subjects were chosen : a celebration, a man and a woman in discussion, a Ku Klux Klan meeting, torture scenes.
The author of the comic is unknown. But we know that Syd Cain, renowned for his work on James Bond movies from this period, participated in production design for Truffaut's movie that was shot in London's Pinewood studios. Cain did not make the storyboard for FAHRENHEIT 451 because Truffaut did not use this technique when filming, but he might well have been solicited to make the comic book that appeared in the film even if the style differs from the storyboards he was drafting at the time. Besides, one of the most popular comic strips to appear in the British press at this point was a comic strip with James Bond as its hero published in The Daily Express. In January 1966, the launch of shooting coincided with the replacing of McLusky's rather classic illustrations for this comic with Yaroslaw Horak's more modern, innovative style.
Keeping this information in mind, Francesc Ruiz chose to integrate McLusky and Horak's James Bond imagery into his own comic. Both draftsmen inspire the style of the comic strip reconstructed from the film. Ruiz introduced other vignettes of his own conception to evoke themes that are woven into the film and the novel in a non-narrative linear style, posing questions of censorship, surveillance and of the auto-da-fé.
Aside from the subjective exercise of reconstructing the comic strip used in the movie, Francesc Ruiz reflects on the status of the comic strip, redirected in Ray Bradbury's dystopia, as a means of mass communication that he places on the same level as 3D pornography or the TV walls.
8 pages publication
30,9 cm x 20 cm
printed in 4 colours